WEIGHT LOSS SUPPORT–HCG and beyond!
At Visionary Health, I am happy to offer personalized nutritional recommendations based on the nutritional typing work of Dr William Kelley, nutritional software programs, homeopathic HCG, my breakthrough new book on weight loss, Scientific Fat Loss, and more!  For more information, see my media page for me discussing weight loss, contact the office and see below for more information on HCG!
HCG BACKGROUND: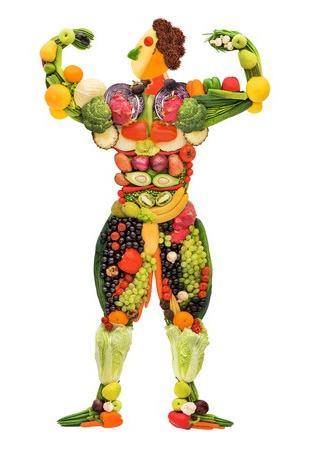 HCG stands for Human Chorionic Gonadotropin, a hormone produced by the placenta during pregnancy. During pregnancy, the substance almost completely controls a woman's metabolic functions. It is also present in women when not pregnant as well as men, making it safe and found in every living person.
Dr. Simeons, a notable Italian doctor in the mid-20th century, was the first to discover HCG's possibilities for weight loss. Through trial and error and trial and success with thousands of men and women in his private clinic in Italy, he developed his protocol, which involved a very specific, low calorie diet in conjunction with regular HCG injections to help facilitate rapid, safe, and effective weight loss for individuals who had often struggled with weight issues for many years.
HOW IT WORKS:
The low calorie diet in conjunction with the HCG (as a homeopathic or prescription formula) allows the hypothalamus gland (located near the pituitary gland in the brain) to send signals out to the body to mobilize fat stores out of storage locations in the brain so that it's available for use. When consuming a low amount of calories, your hypothalamus is continually releasing the fat stored in your body and so your body is actually getting the "calories" it needs to continue to function properly. It is just that primarily, most of these "calories" are coming from within your body—i.e. fat stores.
During the course of treatment, HCG is typcally administered 6 days on, 1 day off. This is due to the fact that when Dr Simeons was developing his protocol, he noticed subjects became 'immune' to the effects of the HCG stimulus sooner if they had continual injections rather than taking one day off weekly. This 'day of rest' allows patients to remain on the protocol for up to 43 days for those needing to lose more than 20 lbs. HCG enables the body to burn fat almost exclusively and preserve muscle, which keeps your metabolism from slowing down after you finish your diet and return to maintenance eating. Multiple rounds of weight loss using HCG can be done for those individuals in need of significant weight loss (more than 25 lbs) over time to accomplish this cumulative loss quickly, safely, and effectively.