RETHINKING THE TREATMENT PARADIGM FOR HIV AND AIDS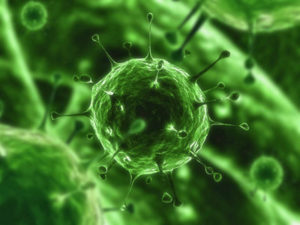 Traditionally, AIDs has been discussed as being straightforwardly caused by the HIV virus. However, groundbreaking research from medical luminary Dr Heinrich Kremer of Germany discusses how AIDs existed long before the finding of the so-called 'HIV virus' and brilliantly illustrates that AIDs in fact, is caused by a complex interplay of detrimental factors causing TH2 Immune system decline, not a singular viral infection as typically believed. Rather, Kremer details this interplay typically involving a number of latent infections (bacterial or viral), poor nutrition, drug and alcohol abuse, and more. In his groundbreaking work, The Silent Revolution in Cancer and AIDs medicine, he meticulously details how we need to dramatically rethink both how cancer and AIDs come to be, as well as their respective treatment paradigms.
By addressing and removing triggers causing TH2 immune system decline, improving the internal functioning or the 'terrain' of the body (a concept first popularized by Pasteur's contemporaries Antoine Bechamp and Gunther Enderlein), the body can correct and restore normalized immune function, holding the potential for dramatic improvement and reversal of such conditions which are typically viewed as long-standing chronic conditions. Approaching AIDS care in such a way has developed into a new treatment approach in some parts of Europe, largely in part through the work of naturopath/heilpraktier Dr Ralf Meyer in Germany and his teaching academy. Dr Wood completed specialty rotations in HIV/AIDs care at the Sherbourne Health Center in Toronto, has studied the work of Heinrich Kremer and is currently pursuing additional training through Dr Meyer's training academy in Germany. For more information, see: http://www.cst-academy.co.uk/the-academy.html and http://heilpraktiker-medienshop.de/en/  or call us at 954-616-8150.