Welcome and thank you for taking the time to consider investing in your health and vitality.  We at Visionary Health have long sought to bring balance, true health, and healing to our clients, near and far.
If you are like many of the individuals we work with, you may be seeking an alternative or complement to conventional medicine. You may have been searching for answers and true solutions and finding few, if any, such answers through your conventional treatment(s). You want to get to the root cause of your health problems and not just treat the symptoms and put a temporary bandage on them.  Your goal begins with health but it ends in transformation.
You may have arrived here because you've been struggling with a serious illness like cancer, lyme disease, or mold and have found no one who can provide the information and naturopathic care you are looking for.
Or for others of you, you may be dealing with more nagging health concerns that have begun to get the better of you and you're ready to experience greater physical or emotional health. You're tired of the nagging aches and pains, the poor digestion, the sleep troubles and are ready to feel more vitality, more joy, and more 'ease' and less 'dis-ease'!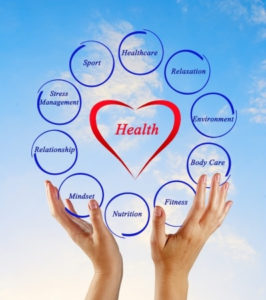 We strive to provide leading integrative medicine expertise while yet an individualized and highly compassionate approach to working with individuals, whether near or far.  We understand that symptom management is only the beginning and that health is so much more than the absence of disease.
Whether your concerns are of a more specialized or generalized nature, we are a trusted resource with extensive expertise for all kinds of healthcare needs. For those suffering from chronic illnesses, we provide holistic & integrative naturopathic medical support, and for those simply wanting to feel better, younger, and more alive, we lead the way.
We believe strongly that the 'care' needs to be put back into healthcare and strive to accomplish this by providing quality expertise balanced with a compassionate approach to working with you, the individual.
Your health truly is the most precious asset you have.  By now, you have probably realized it cannot be replaced by anything else and are ready to take the next step.  Let us help guide your way to rediscovering true health and making this journey one that isn't so lonely or difficult.
Remember too that true health restoration and improvement takes time (especially in the cases of serious illness where most individuals have been sick for YEARS), so remember that this kind of approach is not the 'super quick fix' but rather getting to the underlying roots of illness and imbalance.  It may take a little longer for some symptoms to improve but in how we work, we aim to resolve them, not just disguise them with a pill, which will typically cause other problems!
If this rings true for you and your health has gotten in the way of your best life or may even be threatening your life, I want to invite you to call our office TODAY 954-616-8150 and to not wait any longer in pursuing changing your life! It may be the most important call you ever make and we want to be there for you in helping you move forward.